More than a health plan—it is peace of mind.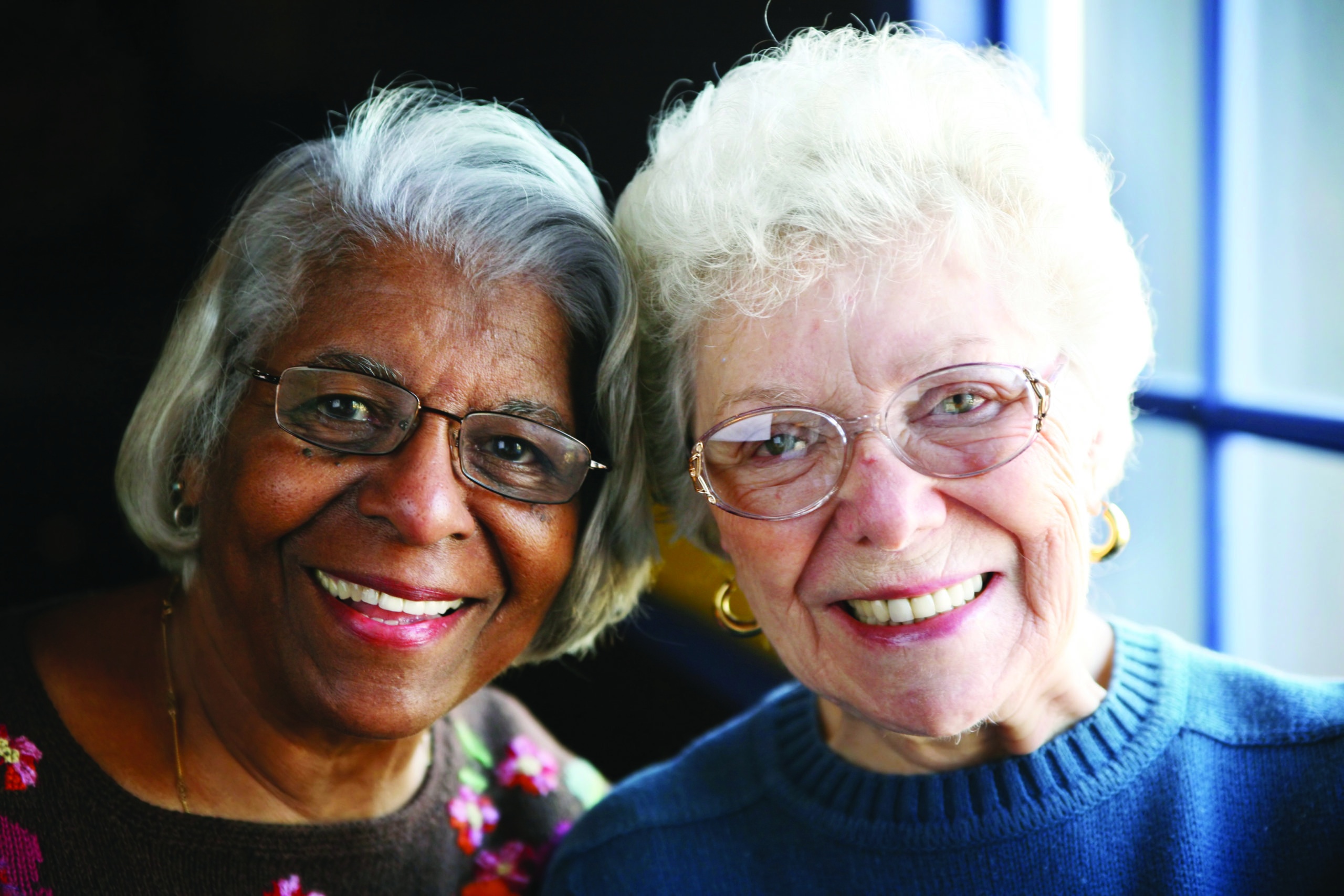 Experience matters – AllyAlign Health (AAH) began in 2013 by launching provider focused strategies to access the Medicare premium dollar through joint venture partnerships. This patient centered, coordinated, preventive primary care model now operates over 20 plans in 22 states in partnership with senior housing operators, serving at least 14k members in over 554 communities.
Align Senior Care is AAH's wholly owned Medicare Advantage Special Needs Plan (SNP). We offer an integrated model of care with proven success to our community partners. Through Align Senior Care, communities can experience measurable rewards with no risk or
investment.
We Make a Meaningful Impact on Seniors' Lives
Built with purpose and driven by passion; we transform healthcare for seniors by improving their quality of life and bringing peace of mind to their families and caregivers. We give members the comfort of knowing they have a personal care team dedicated to their complete health. We accelerate innovative solutions for problems like unnecessary hospitalizations in a way that everyone wins—hospital systems, providers, and communities; and especially, residents and their families.
We Offer Medicare Strategies for Senior Living Providers
Align Senior Care provides a coordinated care option to seniors residing in assisted living or long-term care settings, and/or those living with dementia. Through our SNP (Special Needs Plan) model, CMS empowers Align Senior Care to offer benefits and services beyond Original Medicare to meet the complex needs of these patients. In partnership with communities, we've proven to be successful in reducing healthcare costs, improving outcomes, and quality of life.
Align Senior Care solves the challenges seniors face in gaining access to healthcare benefits. We provide additional clinical support and full service primary care clinics to continuing care retirement communities, assisted living communities, long-term care communities and skilled nursing facilities. Through these partnerships, communities can expect valuable clinical, financial, and operational returns.
Members have access to all the benefits of Original Medicare plus additional benefits such as Medicare Parts C & D which include ancillary services such as dental, vision, home health care, chiropractic care, and prescription benefits.
Click "View Plans" to see your state specific plan.
"He experienced an added layer of clinical oversight by having a Plan Physician and Nurse Practitioner rounding in the facility weekly. His overall experience in long term care has improved because the Plan providers take a holistic approach to his delivery of care."
– Current Plan Member's Daughter
Align Senior Care is implementing new platforms for the 2024 plan year to continue elevating your experience as a provider working with our plan. We wanted to take this opportunity to share how these important changes will impact you. Below are commonly asked questions, if you have additional questions please contact plans contact center for additional information.
Frequently Asked Questions (FAQs)
Will there be a new Member ID card?
Yes, members will receive new ID cards for the 2024 plan year.
Will there be a new Member ID number?
New ID numbers will be assigned to new enrollments effective 1/1/2024 and forward. Members enrolled prior to 1/1/2024 will continue to use their existing Member ID Number.
Will there be a new paper claims mailing address?
Yes, please update your records to PO BOX 40 Glen Burnie, MD 21060-040
Align Senior Care strongly encourages electronic EDI claims submissions.
Will there be a new clearing house?
Yes, the Medical claim clearinghouse is changing to Availity. Submit claims for
H3274 to ASCA1
H9917 to ASFL1
H6832 to ASMI1
H1277 to ASVA1

Will there be a new payor ID?
Please see question above for applicable plan Payer ID.
Will there be a change in the pharmacy BIN, PCN or Group number?
No, Pharmacy and Part D platforms are not migrating.
Will there be a new claims portal for 2024?
Yes, effective 1/1/2024 there will be a new provider portal accessible from
How do I gain access to the new Provider Portal?
Self-Service portal registration will occur through the portal accessible from
Will all historical information be shown in the new 2024 portal?
No, only information for dates of service 1/1/2024 and forward will be available through the new portal.
How can 2023 and past claims information be seen?
Access to historical information will continue to be accessible through existing channels during 2024.
Will there be a change to how I received payments for 2024 and forward dates of service?
Please refer to the Payment Enclosure for the actions you may need to take for 2024 Date of Service Payments. The payment process for 2023 Date of Service Claims is not changing.
If I have a claim for Date of Service 2023, were do I submit it?
No change, please continue to use current EDI or paper claims submission.
If I have a claim that has split dates of service spanning from 2023 to 2024, how do I submit it?
Please submit claims to new 2024 information of which is listed above.
Will there be changes to how capitation is paid?
Yes, capitation will be paid through the same processes as fee for service claims. Please refer to the payment enclosure for instructions on how to enroll your payment preferences.
Will there be a new portal to submit authorizations for 2024?
Is there a cutoff for submitting authorizations on legacy portal?
Legacy portal will have limited functionality starting 12/11/23. Providers will NOT be able to submit authorizations via portal from 12/11/23-12/31/23.
How can authorization be submitted during portal blackout period from 12/11/23-12/31/23?
Authorizations can be submitted via fax to 833-610-2399 or email at [email protected].
During blackout period can the portal still be accessed?
Yes, the portal can still be accessed with limited functionality.
If an authorization is submitted via fax or email during blackout period, can it be seen on the existing legacy portal?
Yes, authorization can be seen on portal.
Can I see previous years authorization information in the new 2024 portal?
No, for previous information please contact plans Contact Center at:
1-844-305-3879 for Align Senior Care CA
1-844-788-8935 for Align Senior Care FL
1-855-855-0336 for Align Senior Care MI
1-855-855-0489 for Align Senior Care VA
Will a previously approved authorization spanning from 2023 to 2024 be affected?
The authorization will be split up by dates of service into both systems to allow claims to process seamlessly.
Compliance Hotline: (844) 317-9059
Claims/Provider Services: (844) 305-3879, opt. 4
Utilization Management: (844) 305-3879, opt. 3