More than a health plan—it is peace of mind.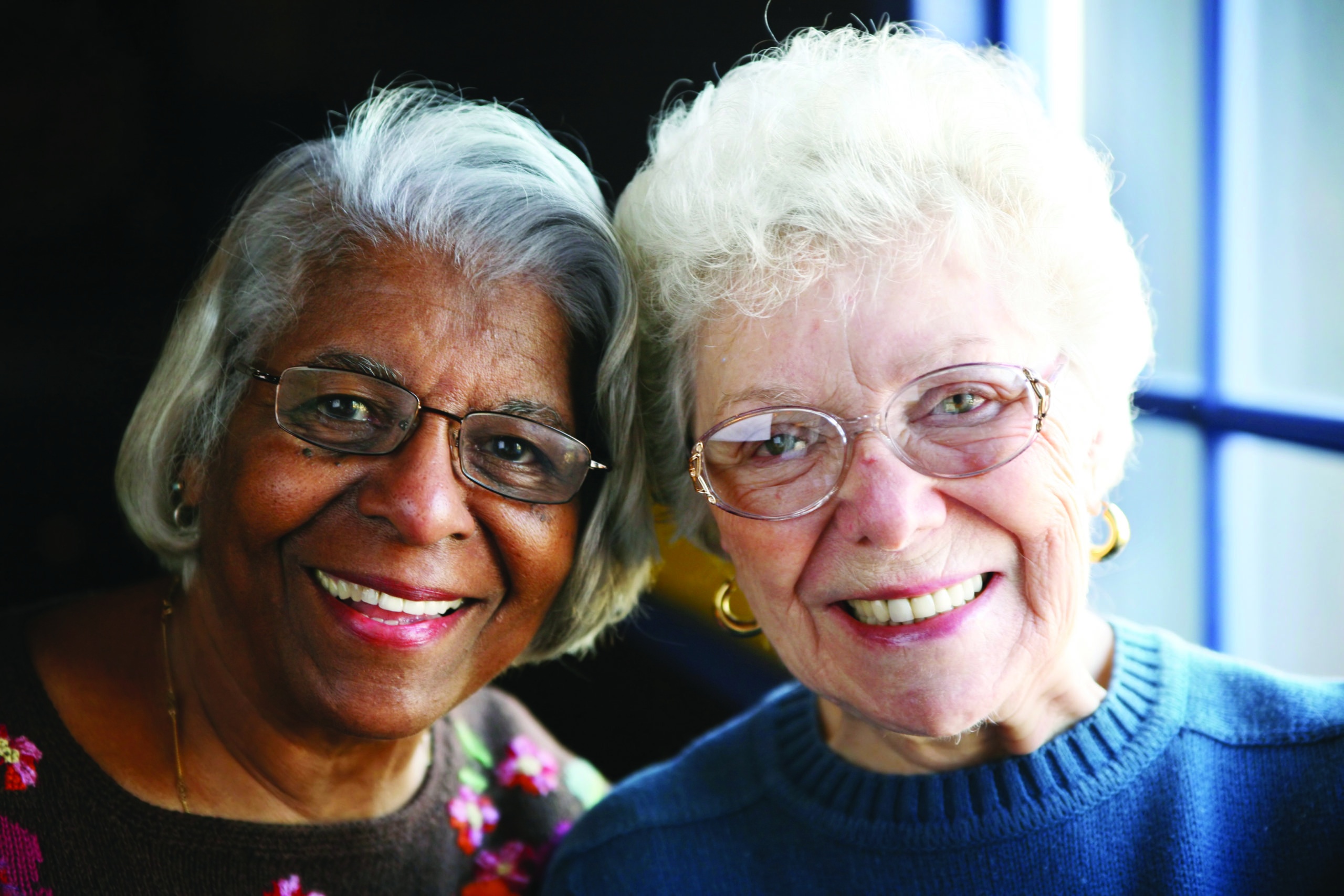 Experience matters – AllyAlign Health (AAH) began in 2013 by launching provider focused strategies to access the Medicare premium dollar through joint venture partnerships. This patient centered, coordinated, preventive primary care model now operates over 20 plans in 22 states in partnership with senior housing operators, serving at least 14k members in over 554 communities.
Align Senior Care is AAH's wholly owned Medicare Advantage Special Needs Plan (SNP). We offer an integrated model of care with proven success to our community partners. Through Align Senior Care, communities can experience measurable rewards with no risk or
investment.
We Make a Meaningful Impact on Seniors' Lives
Built with purpose and driven by passion; we transform healthcare for seniors by improving their quality of life and bringing peace of mind to their families and caregivers. We give members the comfort of knowing they have a personal care team dedicated to their complete health. We accelerate innovative solutions for problems like unnecessary hospitalizations in a way that everyone wins—hospital systems, providers, and communities; and especially, residents and their families.
We Offer Medicare Strategies for Senior Living Providers
Align Senior Care provides a coordinated care option to seniors residing in assisted living or long-term care settings, and/or those living with dementia. Through our SNP (Special Needs Plan) model, CMS empowers Align Senior Care to offer benefits and services beyond Original Medicare to meet the complex needs of these patients. In partnership with communities, we've proven to be successful in reducing healthcare costs, improving outcomes, and quality of life.
Align Senior Care solves the challenges seniors face in gaining access to healthcare benefits. We provide additional clinical support and full service primary care clinics to continuing care retirement communities, assisted living communities, long-term care communities and skilled nursing facilities. Through these partnerships, communities can expect valuable clinical, financial, and operational returns.
Members have access to all the benefits of Original Medicare plus additional benefits such as Medicare Parts C & D which include ancillary services such as dental, vision, home health care, chiropractic care, and prescription benefits.
Click "View Plans" to see your state specific plan.
"He experienced an added layer of clinical oversight by having a Plan Physician and Nurse Practitioner rounding in the facility weekly. His overall experience in long term care has improved because the Plan providers take a holistic approach to his delivery of care."
– Current Plan Member's Daughter
Frequently Asked Questions (FAQs)
What is Medicare Advantage?
Medicare Advantage, or Medicare Part C, is a Medicare-contracted plan provided by private insurance companies that offers original Medicare benefits as well as additional benefits that Medicare does not cover.
Align Senior Care offers two types of Medicare Advantage Special Needs Plans – Special Needs Plan members are still in the Medicare Program (which means they do NOT lose their Medicare coverage)
What's Included for Residents with Align Senior Care's Plan?
A Special Needs Plan member gets complete Medicare Part A and Part B coverage through the plan as well as Part D prescription drug coverage, PLUS our added benefits. Benefits differ by state but can include the following: Concierge style on-site primary care, Dental, Vision, Podiatry, Over the Counter drug allowance,
Chiropractic care, Personal Care services, direct admittance to skilled care.
What does it cost my community?
Absolutely Nothing! Align Senior Care assumes all up-front costs to initiate the plan as well as all the risk. Your community simply reaps the benefits, clinically, financially, and operationally.
What does it cost my Residents?
Residents usually see dramatic savings. Benefits differ by state; however, we keep premiums low and there is no co-pay for most services. (See benefits by state)
Who is Eligible?
Members must already have Medicare parts A & B to join Align Senior Care. *For I-SNP benefits, residents must require assistance with 3 or more ADL's. *For C-SNP benefits, residents must have a clinical diagnosis of dementia (any stage)
Do my residents need to wait for an Open Enrollment Period?
Members can join at any time of the year for an effective date of the first of the upcoming month. A Special Needs Plan member can change plans or return to original Medicare at any time of the year
How do I initiate the plan in my community?
Contact your state specific representative for a personal implementation plan based on the needs of your community. That's it! We'll handle all the heavy lifting and provide you with a clear path to success.
Compliance Hotline: (844) 317-9059
Claims/Provider Services: (844) 305-3879, opt. 4
Utilization Management: (844) 305-3879, opt. 3